Why Us
Into the Mystic was named "most feel good shop in Nova Scotia" by our customers. They say our Love and Knowledge of all the really cool things we carry plus the amazing energy in our store makes us their favourite place to visit and shop!
We have one of the largest and most versatile collection of crystals and tumblestones on the east coast. We also carry an awesome variety of tarot/oracle cards, sterling silver jewellery, singing bowls, pendulums, incense, sage for smudging, candles, herbal teas and so much more....
Into the Mystic has many gifted psychics who do readings as well as workshops throughout the year. We also sell natal and numerology reports. We have a jade infrared healing mat for aches and pains. We also offer Halotherapy! (See our Salt Booth below)
To learn more about Into The Mystic, and the products and services we offer, please call us at 902-469-7842. See Contact section for Store Hours.
Free Draw Bi-Weekly In December
Win A Surprise Bag worth 50.00
Every 20.00 spent (before taxes) earns one ballot
Spend 20.00 before taxes
Free Numerology Report (emailed)
Spend 50.00 before taxes
Free Natal &
Numerology Report(emailed)
Draw for a 740.00 Amethyst Table
5.00 per ticket,
only 150
to be sold

Tumbled-Stone Tuesdays! Save 40% in store every Tuesday on our small tumbled stones!
What We Carry
We have an incredibly wide and varied collection of unique products.
Crystals

Oracle/Tarot Cards

Astrological Calendars

Pendulums

Runes

Dowsing Rods

Crystal Balls

Goddess and God Statues

Pentacles

Chakra Candles

Moon Pendants

Zodiac Jewelry

Animal Symbols
Sage/Sweetgrass Smudging

Essential Oils

Oil Diffusers

Water Fountains

Mala Bead Jewelry

Selenite Lamps

Singing Bowls

Herbal Teas

Nuwati Herbal Bath Salts and Soaps

Himalayan Salt Lamps

Gemstone Jewellery

Angels and Archangel Statues

Music CD's
Fairies and Gnomes

Dragons

Mermaids

Gargoyles

Pegasus, Unicorns, Alicorns

Gryphons and Hippogryphs

Mythical Tapestries

Mood Rings

Magic 8 Ball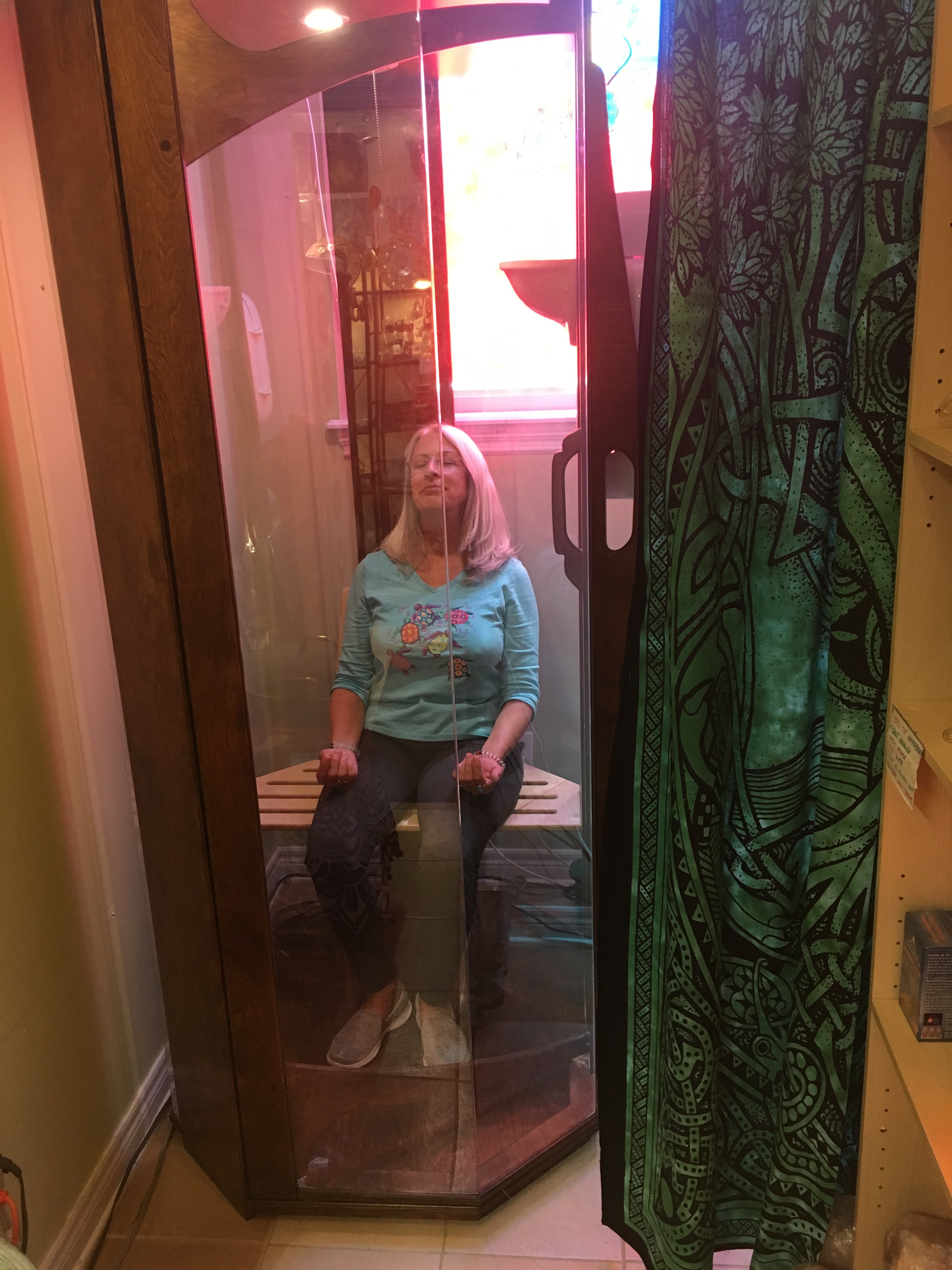 Breathe Salt! Breathe Easier!
Into the Mystic presents: HALOTHERAPY
Asthma, COPD, Sinusitis, Smokers Cough, Cystic Fibrosis, Psoriasis, Skin Issues, Joint Ease, Sleep Ease and more.
Safe, Natural, Effective for Children and Adults.