Why Us
Into the Mystic was named "most feel good shop in Nova Scotia" by our customers. They say our Love and Knowledge of all the really cool things we carry plus the amazing energy in our store makes us their favourite place to visit and shop!
We have one of the largest and most versatile collection of crystals and tumblestones on the east coast. We also carry an awesome variety of tarot/oracle cards, sterling silver jewellery, singing bowls, pendulums, incense, candles, herbal teas and so much more....
Into the Mystic has many gifted psychics, as well as jade infrared mat sessions and workshops. We also sell natal and numerology reports.
Into the Mystic is very excited to now offer Halotherapy!
To learn more about Into The Mystic, and the products and services we offer, please call us at 902-469-7842. See Contact section for Store Hours.
Tumble-Stone Tuesdays! 40% OFF all tumbled stones (does not include all crystals) Ending end of August

What We Carry
We have an incredibly wide and varied collection of unique products.
Laurel Burch Purses

Crystals

New Age Gifts

Goddesses

Oracle/Tarot Cards

Pendulums

Pewter Pendants

Chakra Candles
Selenite Lamps

Singing Bowls

Herbal Teas

Angels

Himalayan Salt Lamps

Gemstone Jewellery

Archangel Statues

Music Cd's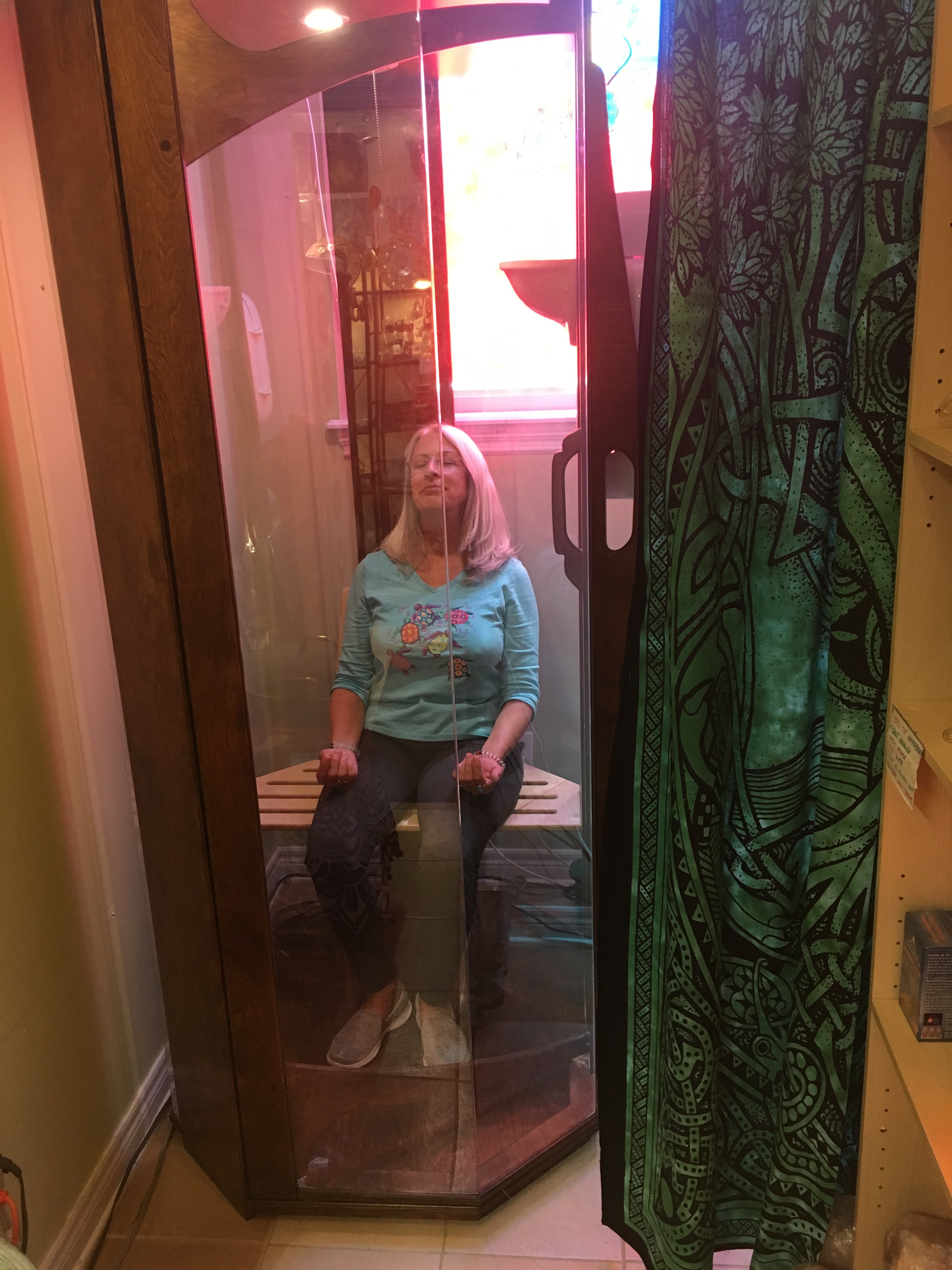 Breathe Salt! Breathe Easier!
Into the Mystic presents: HALOTHERAPY
Asthma, COPD, Sinusitis, Smokers Cough, Cystic Fibrosis, Psoriasis, Skin Issues, Joint Ease, Sleep Ease and more.
Safe, Natural, Effective for Children and Adults.