We have moved 4 doors to the east of our original store location! Come and see our new space!


We are open for walk in traffic with a max of 15 people at a time. You must wear face masks and use our unscented sanitizer upon entering and social distance when possible. If our door is locked during business hours, call the shop at 902-469-7842 to reserve your place in line while you wait in the comfort of your car.
Unable to wear a mask or sanitize? Instead, you may virtual shop by appointment, shop online with curbside pickup or ship with Canada Post right to your door.

Tumbled-Stone Tuesdays! Save 20% in store every Tuesday on our small tumbled stones!
What We Carry
We have an incredibly wide and varied collection of unique products.
Crystals

Oracle/Tarot Cards

Astrological Calendars

Pendulums

Runes

Dowsing Rods

Crystal Balls

Goddess and God Statues

Pentacles

Chakra Candles

Moon Pendants

Zodiac Jewelry

Animal Symbols
Sage/Sweetgrass Smudging

Essential Oils

Oil Diffusers

Water Fountains

Mala Bead Jewelry

Selenite Lamps

Singing Bowls

Herbal Teas

Nuwati Herbal Bath Salts and Soaps

Himalayan Salt Lamps

Gemstone Jewellery

Angels and Archangel Statues

Music CD's
Fairies and Gnomes

Dragons

Mermaids

Gargoyles

Pegasus, Unicorns, Alicorns

Gryphons and Hippogryphs

Mythical Tapestries

Mood Rings

Magic 8 Ball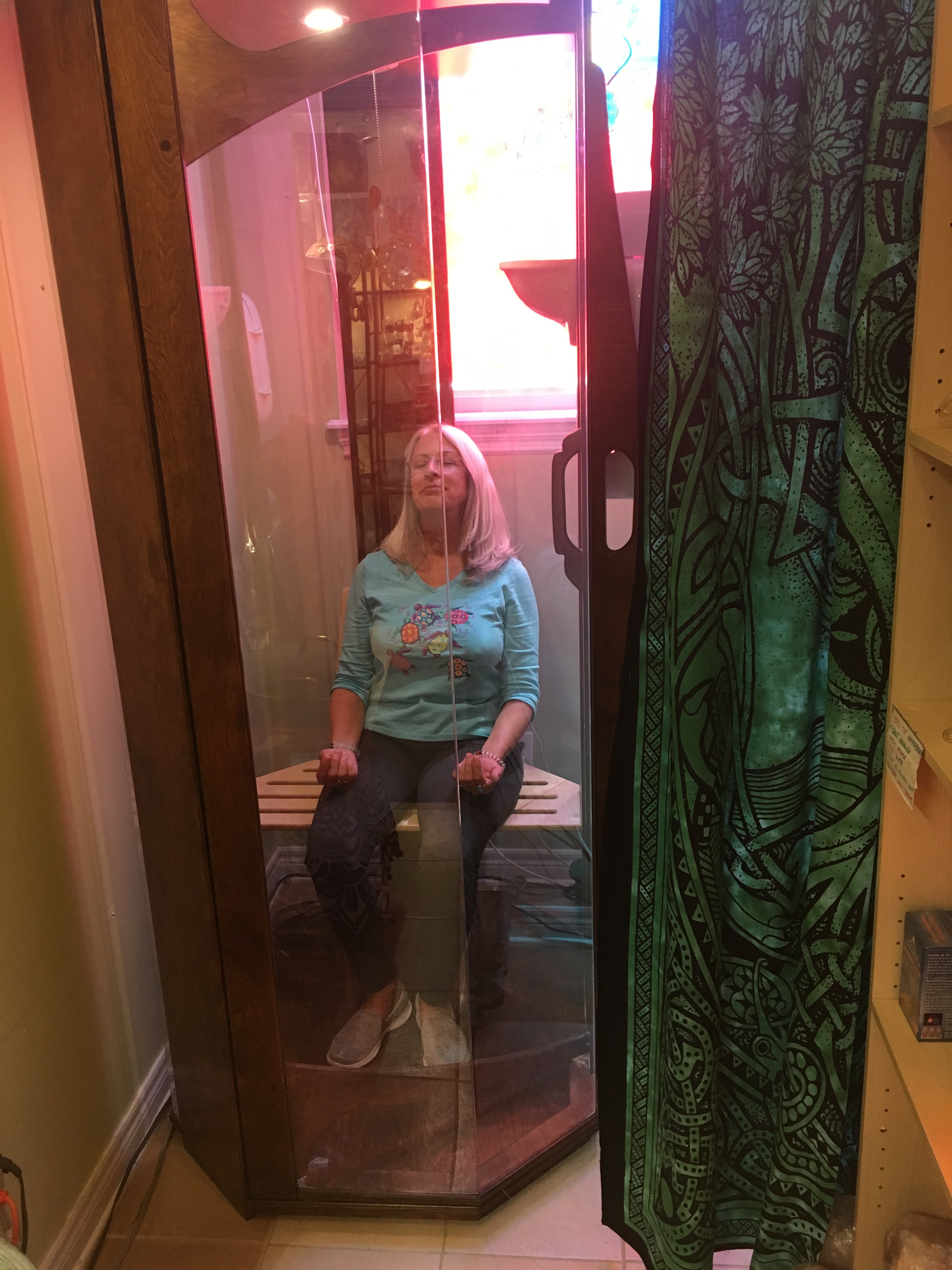 Breathe Salt! Breathe Easier!
Into the Mystic presents: HALOTHERAPY
Asthma, COPD, Sinusitis, Smokers Cough, Cystic Fibrosis, Psoriasis, Skin Issues, Joint Ease, Sleep Ease and more.
Safe, Natural, Effective for Children and Adults.